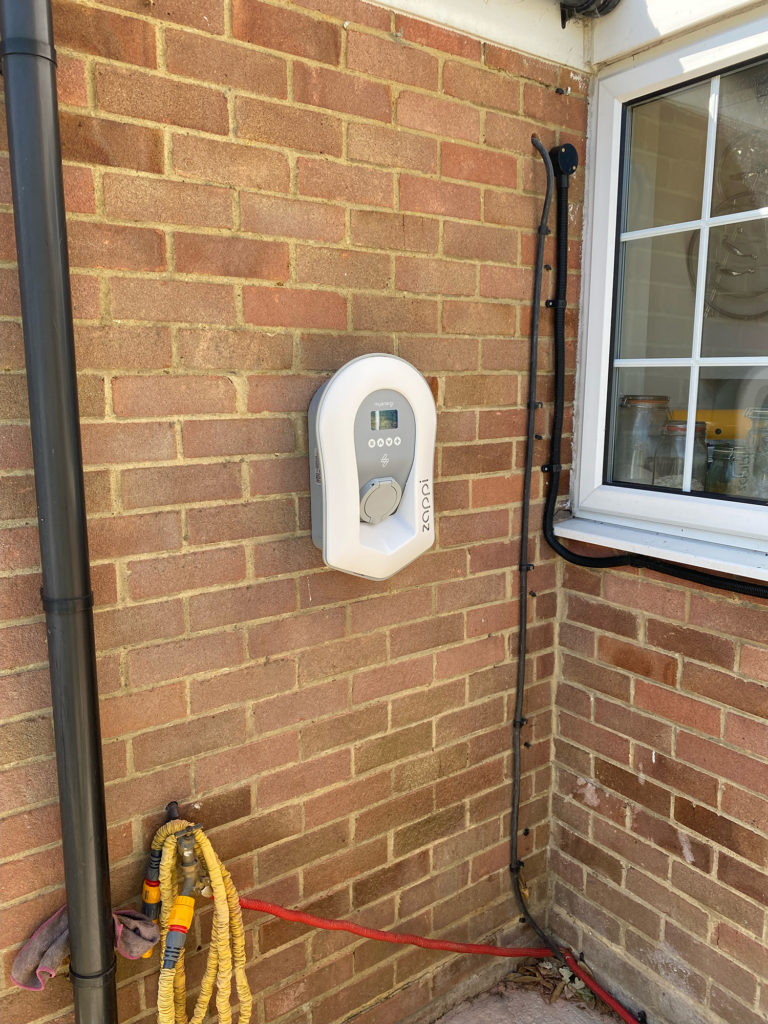 Are you buying an electric vehicle? Did you know there is government funding for landlords, flat owners and rental tenants, subject to criteria? Contact us for advice and a quote to fit your EV charge point.
Electric vehicles also offer you an opportunity that a petrol or diesel car doesn't – to refuel at home. Typically, charging from home will be cheaper than on-street or public EV charging options. What's more, if you have a solar panel system, your costs will be further reduced.
Funding:
Did you know you might qualify for a government grant for your home electric vehicle charger?
The government's EV chargepoint grant provides funding of up to 75% towards the cost of installing electric vehicle smart chargepoints at domestic properties across the UK. Grants are available for up to £350 per EV charger to flat owners, landlords, renters, freeholders and leaseholders.
Multi-unit buildings can receive funding for a maximum of 200 sockets or £70,000. Businesses and charities can also apply with ​​Small business owners able to claim up to £15,000.
For more information see the government website:
https://www.gov.uk/government/collections/government-grants-for-low-emission-vehicles
and
https://olevgrant.com/?fbclid=IwAR2eqZISdcQXQcc7faToY3KCzfI9hTg8x6MFqGDFx0erBZcM6lNxe4op7jY
Did you know you can also offset your EV charger costs by renting out your charger to your neighbours? You can do this by either a private arrangement or through peer-to-peer charging companies, who will charge a subscription fee or commission.
For more information – Contact us for a quote